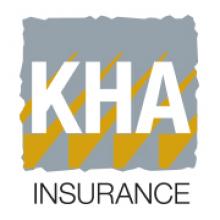 Kiely Hines & Associates offers Stand Alone Products Liability Insurance for Tire Retreaders. To participate in the program, you must be a TIA member. Retreaders may complete the simple Quotation Form at www.kielyhines.com, and a competitive proposal will be sent to you right away!
TIRE RETREADERS' STAND ALONE PRODUCTS LIABILITY
Provides Products Liability Coverage ONLY
Occurrence Form - with NO surcharge to convert from Claims Made Form
Defense Costs are OUTSIDE Policy Limits
Excess Limits to: $25,000,000
Additional Insured Endorsements
Vendor/Grantor of Franchise
Extensions, with NO additional premium charge
Section Repair Coverage available
Minimum Deductible: $1,000
Kiely, Hines & Associates Insurance Agency Inc., known also as KHA Insurance, traces its insurance heritage back to 1884. KHA Insurance is a Licensed Professional Insurance Agency in the states of Kentucky and Indiana. KHA is dedicated to providing the highest levels of professionalism, service, and product liability insurance to TIA members.
Kiely, Hines & Associates Insurance Agency Inc.
6100 Dutchmans Lane, 10th Floor
Louisville, KY 40205
Please contact Jim Brown
jimbrown@kielyhines.com
Toll Free Phone: 1-800-295-1897
Phone: 502-893-2020
Fax: 502-897-1533
Retreaders Product Liability