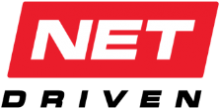 Net Driven is a trusted provider of digital marketing strategies designed exclusively for the automotive industry. Our mission is to help independent automotive businesses thrive!
Our proprietary 3-step solution combines:
High-performing websites to drive more leads.
Industry-proven Internet marketing tactics to drive more visitors.
Consulting, support, and analytics to drive more sales.
We build better brand experiences for our dealers so they can connect with more customers.
As an industry leader, Net Driven delivers a high return on investment by helping dealers compete and succeed against the competition.
WHY INVEST IN WEB SOLUTIONS FOR YOUR BUSINESS
78% of consumers in the United States and Canada have access to the Internet.
Research shows that 50% or more of all consumers consult the Internet before purchasing tires, auto parts, and auto repair and collision services.
Consumers perform over 100 million searches for tires, auto parts, and automotive repair services each month.
The bottom line is that customers (yours, your competitors', and new potential customers) are online and looking for the products and services that you sell.
TIA MEMBER BENEFITS FROM NET DRIVEN®
TIA members are encouraged to sign up for a free educational webinar from Net Driven. Net Driven webinars provide insight into best practices for websites and Internet marketing solutions in today's digital environment.
Active TIA members who don't already have a Net Driven® website will receive a discount off initial setup fees. Additionally, TIA members who sign-up through the program will receive extra benefits during the duration of their Net Driven subscription.
CONTACT NET DRIVEN
201 Lackawanna Avenue, Scranton, PA 18509
Tel: 877-860-2005
Fax: 877-860-2005
Email: sales@netdriven.com
You can also submit your questions at www.netdriven.com
Request a free educational webinar
Websites and Digital Marketing Solutions