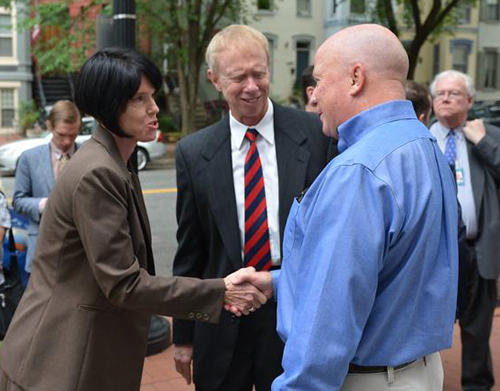 TIA's position papers state the top 10 issues facing the association's membership on the federal level.
These legislative position papers are written to be resources about items that are a part of TIA's federal legislative agenda developed each year by members of the Government Affairs Committee, then approved by the full TIA Board of Directors. Position papers are an effective method for conveying the philosophy of an individual or group. TIA's position papers are intended to help articulate the details of proposed, pending and/or existing legislation and how changes would affect the association's members.
Position papers provide legislators and policymakers a clear statement of the desired action an organization wishes them to take. That is, passage of legislation and contents/language of a bill that would make it acceptable to the organization.
The TIA Board recently updated and approved the TIA position papers for the 117th Congress. These position papers serve as a living document and have been distributed to the 117th Congress, the association's membership, the press and tire manufacturers. If you have any questions or concerns about them, contact Roy Littlefield IV at rlittlefield2@tireindustry.org