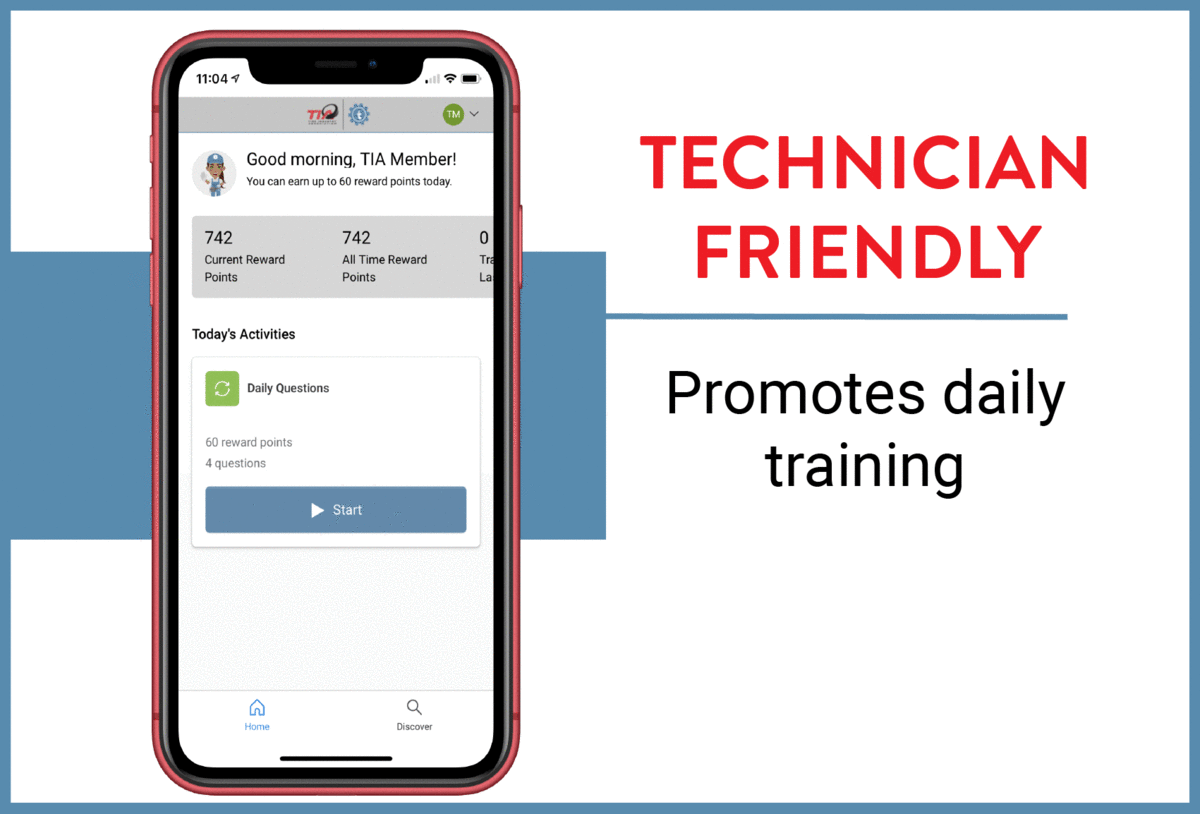 The combination of TIA and Today's Class ensures that best safety practices acquired through 200 or 300 instructor-led training are retained and applied by continually reinforcing these in an engaging and effective manner. The mobile training platform uses artificial intelligence to identify and eliminate any knowledge gaps by delivering TIA-approved training in 5-minute daily sessions, having ZERO impact on productivity and a measurable impact on worker safety.
Today's Class is a provider of technician training with over 20 years of experience. In addition to TIA specific content the Today's Class Technician platform includes ASE-accredited core curriculums addressing all manner of light, medium, and heavy-duty vehicle systems.
Supports Your Team
Relevant

Targeted curriculum resolves weakness and reinforces strengths

Easy to Access (3 – 5 minutes on daily basis)

No consequence to productivity

Self-directed Extra Training

References and videos available in Discover Zone

TIA 200 & 300 + ASE Aligned

Prepares techs and eases test anxiety

Learning Culture

Frequent, fun engagement drives continuous learning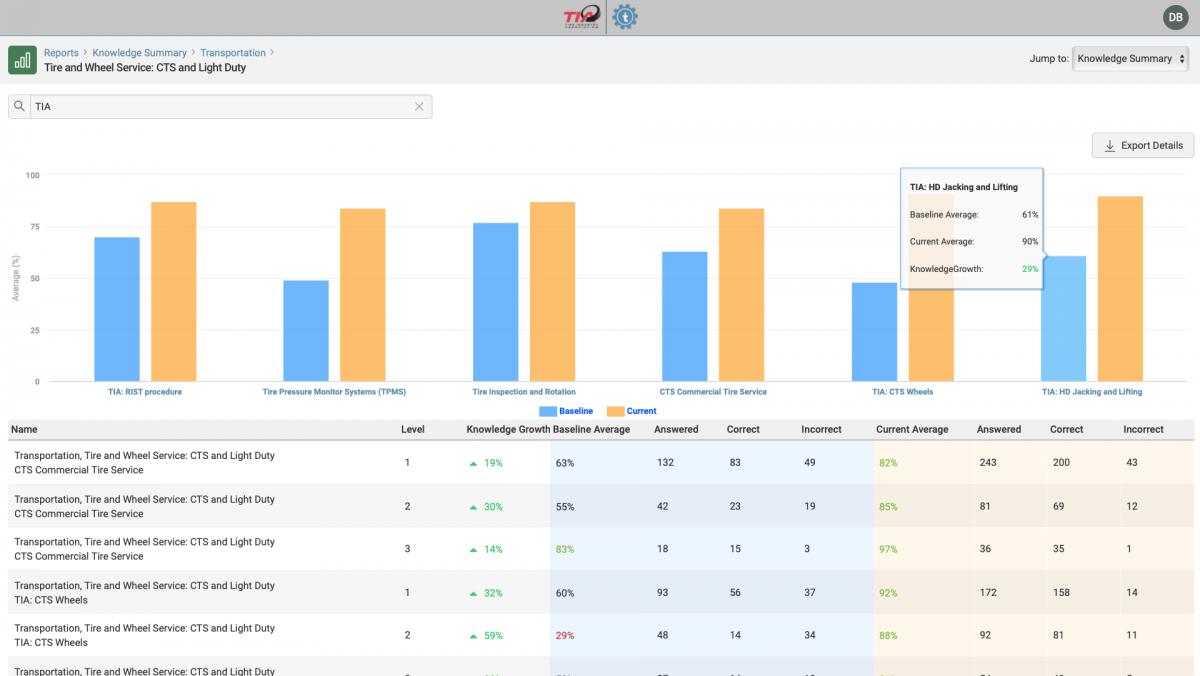 Supports Your Business
5 minutes daily - No productivity impact
Techs get a uniquely targeted learning path
Reinforces knowledge and drives retention
Promotes a daily culture of continuous improvement
Metrics / Data

Easy-to-use analytics with custom reports
Provides real-time views of current competencies
Supports gap-driven coaching / mentoring
Enables targeted spend for instructor-led training
Measures ROI against defined business KPI's
All user activity is time stamped and tracked
Robust API suite facilitates export of any data
Infinitely scalable with tiered access
Available Content
TIA Commercial Tire Service
TIA Automotive Tire Service (coming soon)
ASE A1 – A9
ASE T1 – T8
Safety, Sales, Communications, and Soft Skills
For more information, contact TIA@todaysclass.com.