DONATE TODAY | VISIT THE TRUCKERS AGAINST TRAFFICKING WEBSITE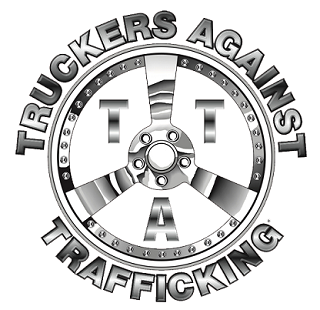 The Tire Industry Association has joined the fight against the global issue of human trafficking by becoming a sponsor of Truckers Against Trafficking (TAT). TAT is a nonprofit organization that trains professional truck drivers and others, including tire dealers, on best practices in recognizing and reporting the red flags of human trafficking.
Human trafficking is a $150 billion criminal activity that has impacted more than 40 million victims globally. In the U.S., trafficking occurs in all 50 states, with people of all ages affected, including thousands of children who are at risk of being prostituted in the U.S. each year. Victims are disproportionately women and girls of color.
The trucking industry is helping to break up human trafficking organizations and save victims by learning to recognize the signs and alerting the National Human Trafficking Hotline. Truckers have made more than 2,600 calls to the hotline, generating more than 700 cases involving more than 1,200 victims, the organization said. In the last five years, 41% of the cases truckers have reported to the hotline involved minors.
For more information about TIA's partnership and what you can do to help, please click here.