TIA has two signature publications: Today's Tire Industry and Commercial Tire Service Today. These are available to TIA members and a login is needed to access them.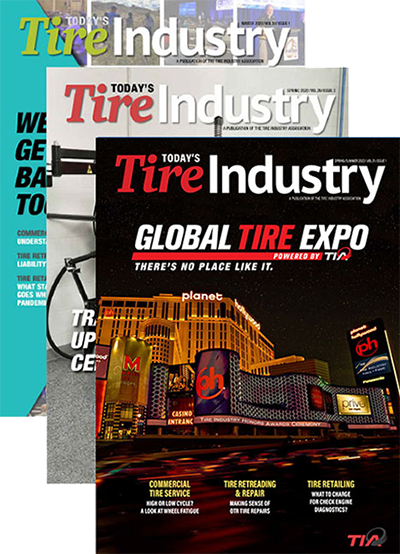 Today's Tire Industry keeps TIA members up-to-date on association news and events as well as government affairs. It also includes original material on the primary markets that TIA serves: tire retailing, commercial tires, retreading/repairing and recycling.
Commercial Tire Service Today is a quarterly publication exclusively for TIA Certified Commercial Tire Service Instructors and Technicians. The primary focus is on safety and proper procedures for servicing commercial truck tire and wheel assemblies. It also includes a quiz that can be used to provide additional training for compliance with federal training requirements.