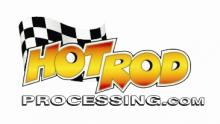 The Tire Industry has partnered with HotRod Processing to offer a credit card processing program for tire dealers and automotive service shops. This program passes Visa and Mastercard's wholesale rates straight through to TIA members and is to provide exceptional savings of 30% to 50% a month.
HotRod Processing provides:
Guaranteed savings.
Free terminal (s) on loan for as long as you are part of the group.
No set up fees for terminals or virtual terminals.
All or part of your TIA dues will be paid yearly.
Money deposited the same or faster.
The markup will never increase.
No contract or term.
HotRod Processing powered by Mann Merchant Processing Systems, LLC is one of the leading providers of credit and debit card processing for the motorsports industry. HotRod enables merchants to accept payments for their merchandise and services by providing transaction processing, risk management, fraud detection, 24 hours / 7 days a week merchant assistance, support and chargeback services. HotRod Processing works with and services some of the largest merchants in the nation, accounting for over $9.3 billion dollars in card processing. HotRod Processing has extensive relationships with multiple banks and processors and interfaces with every management operating system and processing platform including hardware/software applications providing merchants with tailor-made applications and enabling the most cost-effective processing solutions. HotRod Processing can provide credit card services for practically any and all merchants.
In the Tire Industry companies like Mickey Thompson Tires, Competition Tire, Cooper Tires, and many tire retailers are already enjoying the benefits provided by HotRod Processing's credit card services. Outside the tire industry, Valero, Gulf, Choice Hotels, Holiday Inn, The PGA, LPGA, Denny's, Lucas Oil Products, Comp Cams are some of HotRod Processing's customers.
Sandra Martinez, TIA Vice President of Operation says "we are saving 50% a month since partnering with Hot Rod Processing."
Caroline S. Perkins, Credit Manager for Mickey Thompson Tires, Avon Motorcycle Tires- North America, "We have been conducting business with HotRod Processing for over eight years. During this time, we have been very pleased with the high level of service we have received and the care shown to our account. I know that when we have a need to call on them, they will be there for us and I recommend their services very highly. They have always answered all of our questions timely and thoroughly."
For more information about the program or to find out what your company could be saving, visit www.hotrodprocessing.com.
Credit Card Processing